OK LET'S GO!
HERE ARE YOUR PATTERNS FOR THIS WEEK
DID YOU JUST FIND OUT ABOUT MODA'S SAMPLER SHUFFLE ?
CLICK HERE to read more details about the Sampler Shuffle and Rocking Chair Quilt's SAMPLER SCRAMBLE contest
HOW IS IT GOING FOR YOU THIS WEEK?
We posted the the Triangle , Border and Setting Patterns here again for you so they're handy whenever you need to peek at them:
WILL YOU DESIGN YOUR OWN SETTING FOR YOUR SAMPLER SHUFFLE BLOCKS?
YOU COULD WIN A QUILTY PRIZE FROM ROCKING CHAIR QUILTS! READ ABOUT OUR SAMPLER SCRAMBLE CONTEST BY CLICKING HERE.
WE'D LOVE TO SEE YOUR SAMPLER BLOCKS! IF YOU'D LIKE TO SHARE YOUR BLOCK PHOTOS:
YOU CAN POST YOUR BLOCK PICTURES AND COMMENTS ON OUR FACEBOOK PAGE OR I'LL POST THEM FOR YOU JUST SEND THEM IN AN EMAIL TO ME : CAROL@ROCKINGCHAIRQUILTS.COM
WEEK eight - WHAT CAROL DID
Worked on blocks 22, 23 AND 24. Started making Flying geese for the inner border of my shuffle quilts.
With my baby quilt fabrics, I made 3 versions of block 23- I stitched the first one together wrong then swapped the colors out on the other 2. & decided to keep all 3 of them
I am making 2 sets of blocks using different fabrics. For one set I am using Somerset by Fig Tree quilts for Moda and the other set is using Moda Bella Solids and Muslin Mates .
To make my Shuffle blocks into a quilt, I will be using MODA's setting pattern for both of my sets .
Have you seen this setting pattern? CLICK HERE to take a look at it.
So here we are already 8 weeks along and working on blocks 22 to 24. It is high time I ought to start working on the 144 flying geese I will need for the inner border that MODA's setting pattern uses.
Wait ....what? 144? Yes ma'am that's twelve dozen! Egads that's enough to spell the word 'MODA' over and over again.
With that many to make I thought I would get going, get organized , do a little chain piecing and have some stacks of geese to show for my effort.
Now there are probably a dozen different ways to stitch together a goose . So please use your favorite method.
I put together a picture blog slide show to show you what I did to make the geese. This is not something I invented but is one way I have done it when there are a LOT of flying geese units needed. Scroll down to view.
MAKING FLYING GEESE UNITS
CHOOSE YOUR FAVORITE METHOD. HERE IS A PICTURE GUIDE OF WHAT I DID, IF YOU WANT TO GIVE IT A TRY: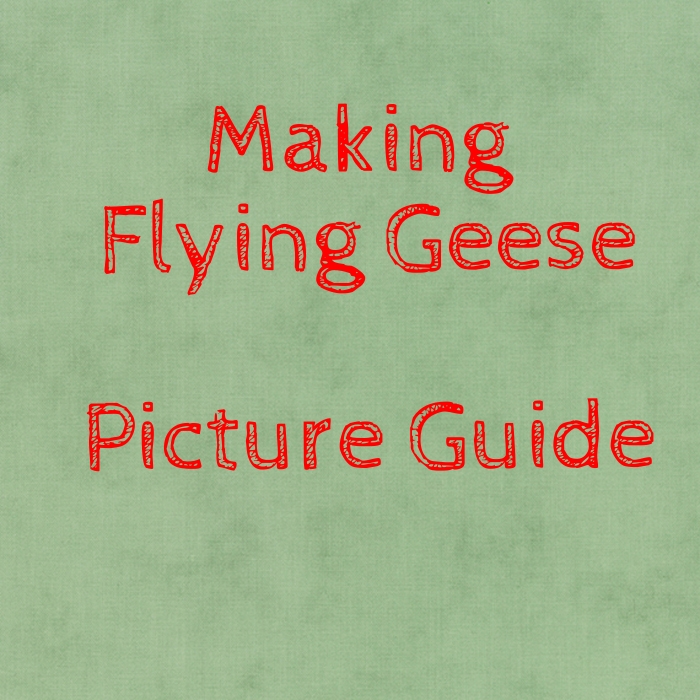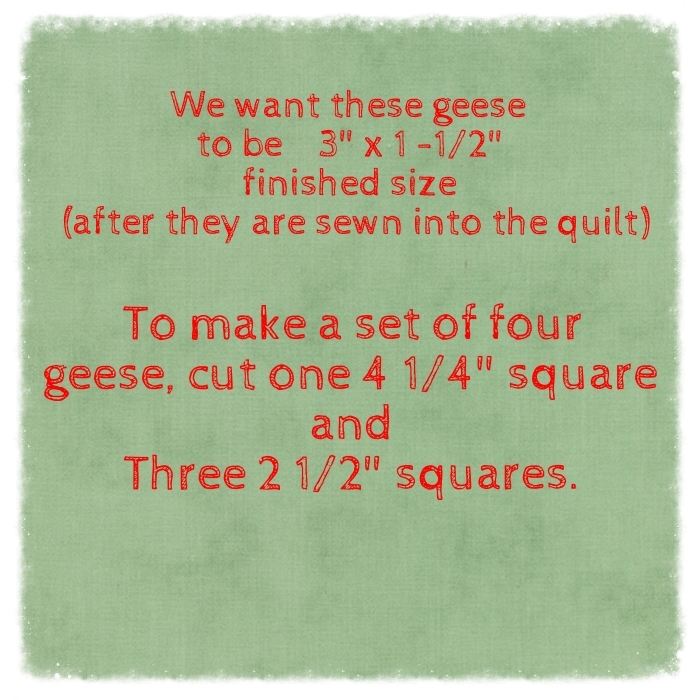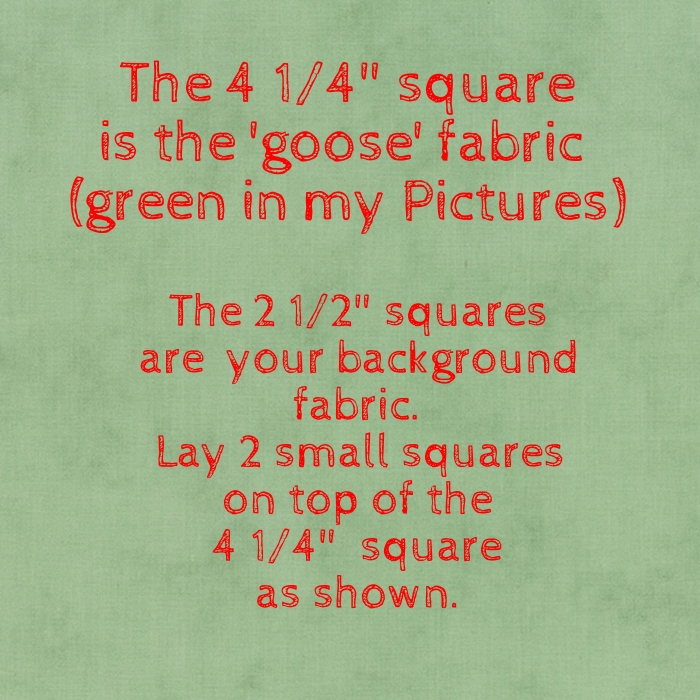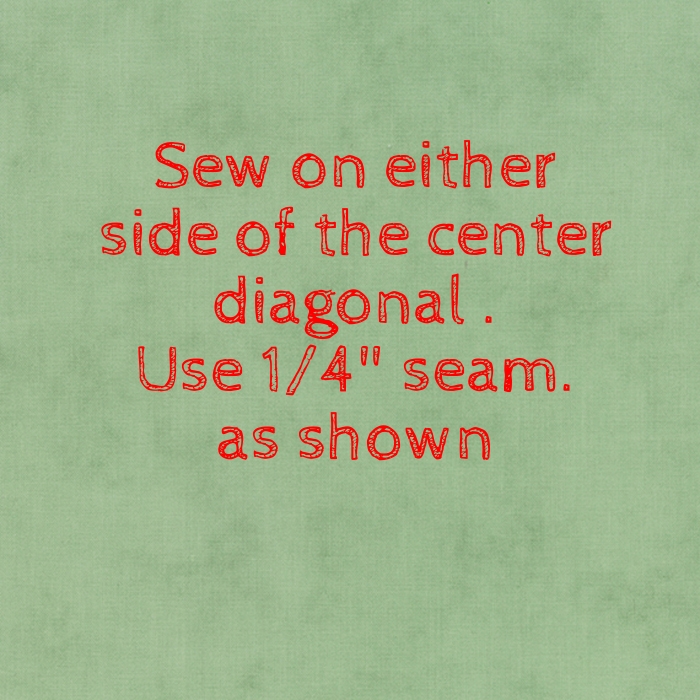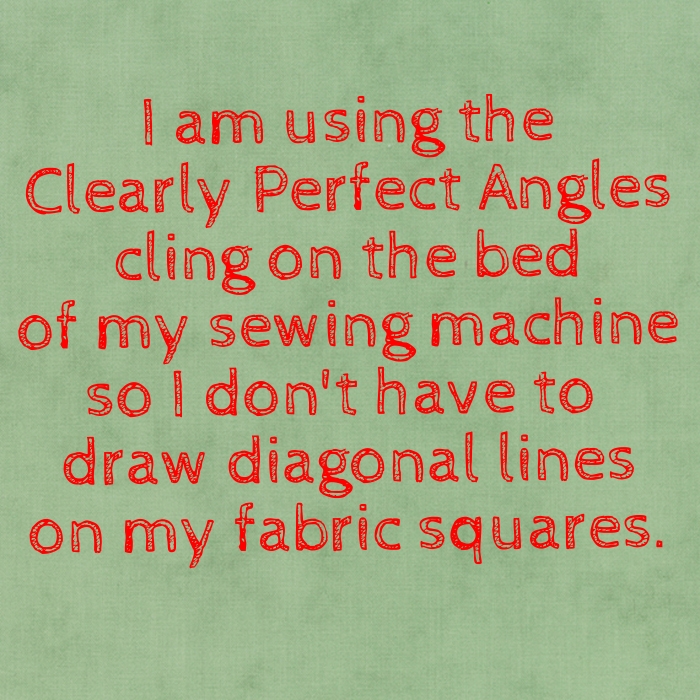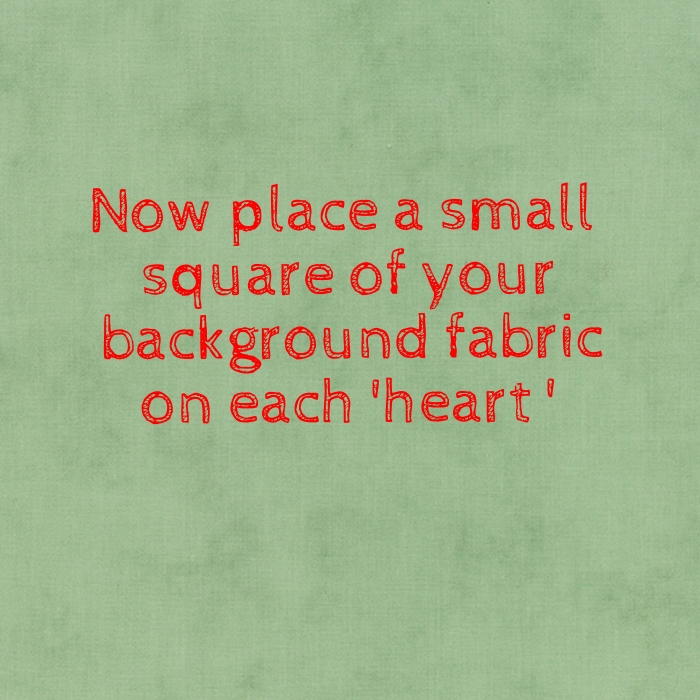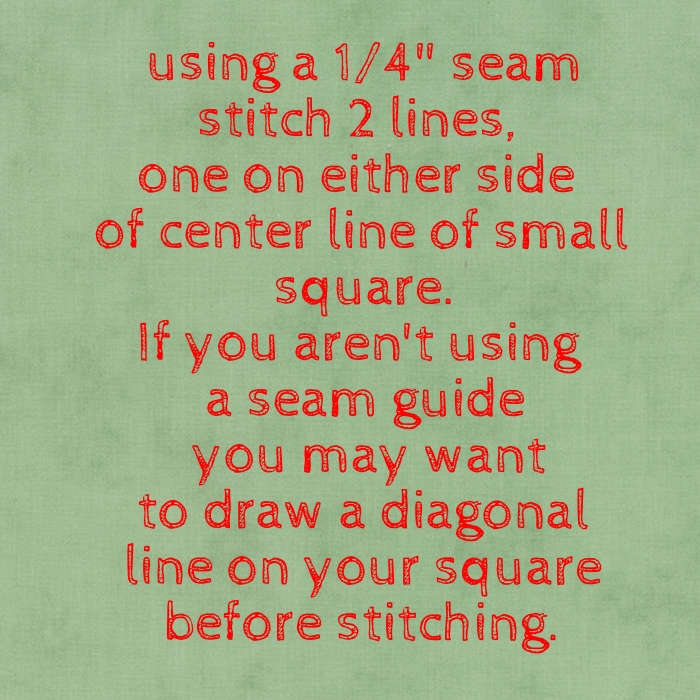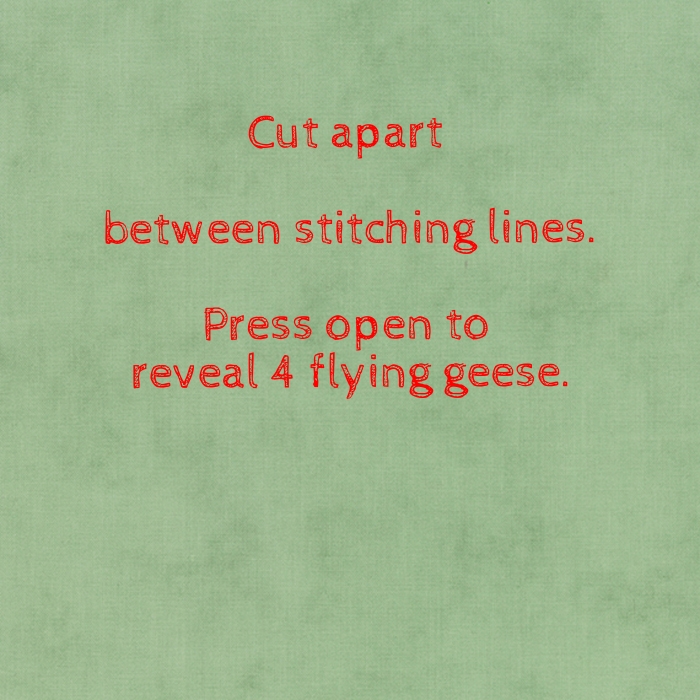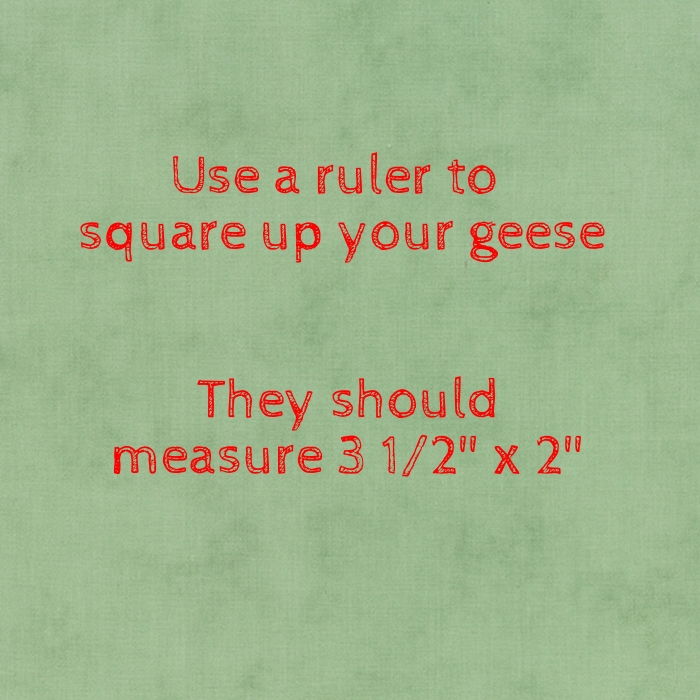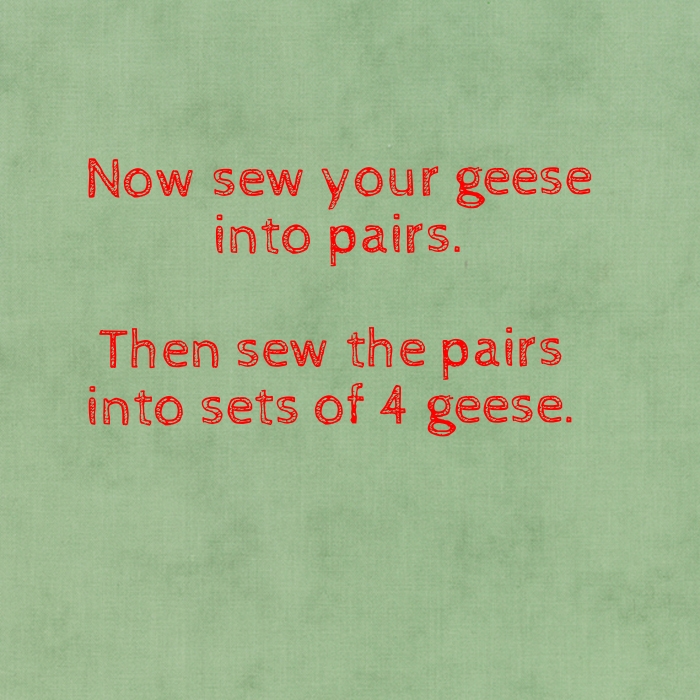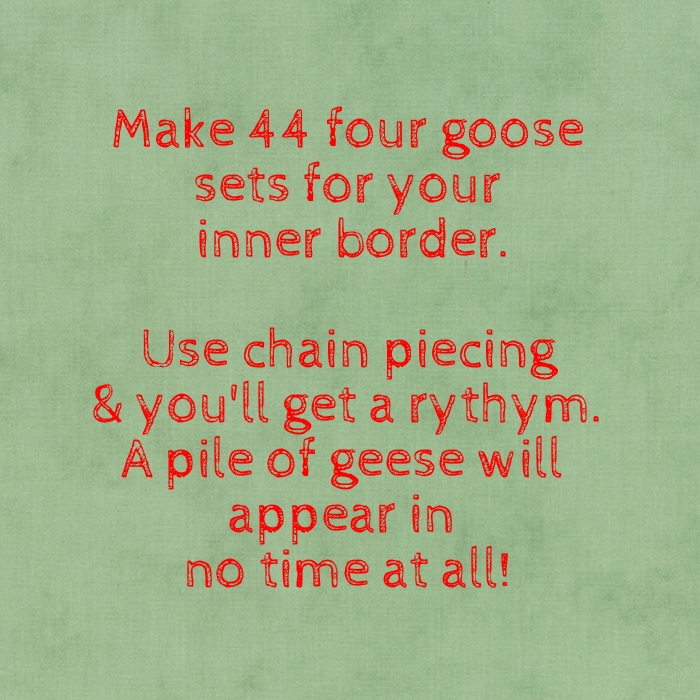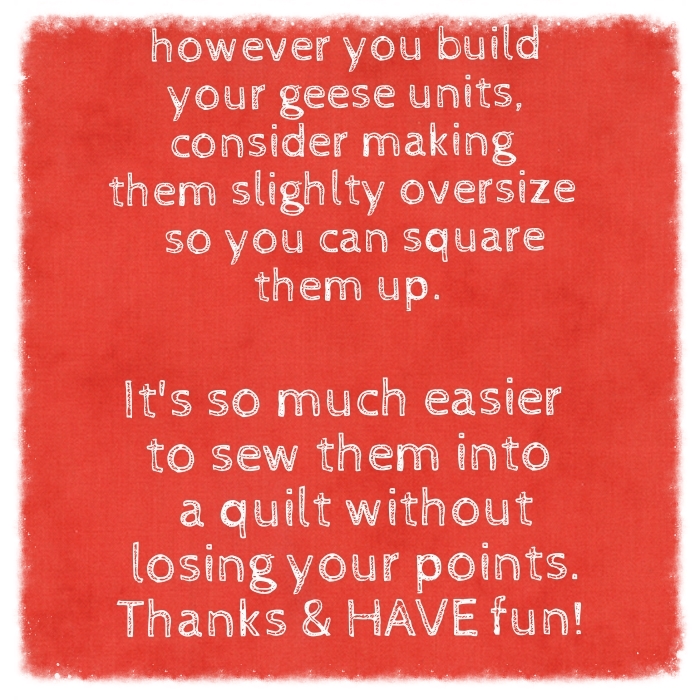 YOU CAN POST YOUR BLOCK PICTURES AND COMMENTS ON OUR FACEBOOK PAGE OR
THERE IS A COMMENT AREA BELOW- IF YOU WOULD LIKE TO SHARE YOUR PROGRESS OR IF YOU HAVE ANY QUESTIONS ABOUT THE MODA SAMPLER SHUFFLE -
SEND ME YOUR BLOCK PHOTOS AND I WILL PASTE THEM RIGHT HERE!
email : CAROL@ROCKINGCHAIRQUILTS.COM