CUSTOMER COMMENTS AND REVIEWS
HOW CAN WE SERVE YOU?
YOU CAN READ MORE REVIEWS ON OUR FACEBOOK PAGE
OR LEAVE YOUR OWN REVIEW THERE BY CLICKING HERE
OR ADD YOUR COMMENTS* OR QUESTIONS IN THE COMMENT AREA BELOW
If you have any COMMENTS* OR questions about the SHOP OR THE WEBSITE or just want to say Hello! Please Comment Below:
Or send me a note HERE, call the shop 815 465-2428 or stop in if you are nearby and we'll do the most we can to exceed your customer service expectations- Carol
SQUARE DASHBOARD EMAIL REVIEWS -SUBMITTED BY CUSTOMERS WHO MADE A PURCHASE IN OUR BRICK AND MORTAR SHOP: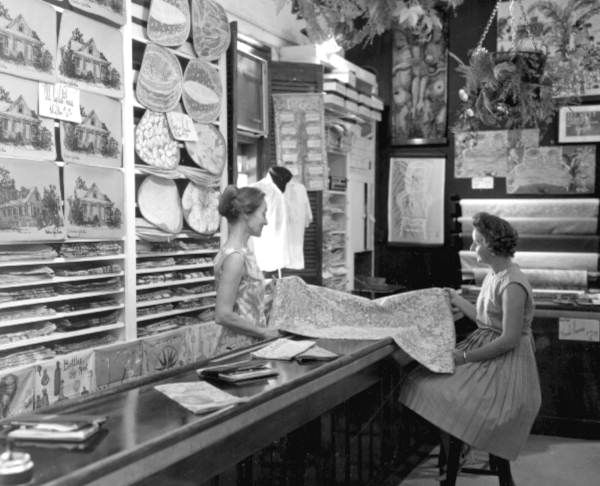 What do you think about our little shop on Meadow Street?
*Any non relevant or inappropriate comments will be deleted from publication. Negative reviews and comments will remain posted while we do our best to meet that customers needs and correct any disappointments that may have occurred during their shopping experience. The point of publishing a page like this is to help us become the best store we can be for our customers now and in the future - Carol
comments and reviews from online customers
NAME: Catherine Wills
June 6, 2019
Great variety of fabrics and notions...wonderful owners...very helpful and enthusiastic about quilting...very calming and comfortable setting...
Response from the owner: Thank you so much for you kind words Catherine! We are glad to know that you enjoyed your visit. We appreciate your patronage.😊 Carol and staff @RCQ
NAME: LAURA POMMES
8/28/2019
Love this shop! Selection of Moda fabrics is fantastic!
NAME: BONNIE HOLTZ
8/8/19 8:05 pm
So satisfied. We will be back. Beautiful selection of quilting fabrics, Very helpful &friendly giving directions to next shop
NAME: Judy Hays
April 8, 2019
Thank you so much. You provide great customer service. RCQ is #1 in my book – thank you!
Judy Hays
NAME: Laura Sweets
Aug 14, 2018
Rocking Chair Quilts Folks,
Thanks very much for your fantastic service and wonderful selection of materials.
I had not ordered material from an online site before. Wasn't sure how colors of actual fabrics would compare to how they looked on my computer screen and the whole process just seemed scary and potentially unreliable. However, I had seen a few of the Summer on the Pond by Holly Taylor, Moda at a quilt store in Texas so knew what the colors and patterns were. Called some stores in my area of Louisiana and no one was carrying that line. So I decided that if I wanted the material, I would have to try online shopping.There were several sites that had the Summer on the Pond line but yours had by far the best selection. Ordering wasn't too complicated and would have been even better if I had typed my email address in correctly. The first order came faster than I expected. And the packing was so neat and well organized. The tape measure ribbon on the smaller bundles is a nice touch. The second order came as quickly and was also exactly what I had ordered and again so neatly packaged.Thanks very much for offering such a great selection of materials and such great service. And the small gift with the second order was a nice surprise. When I am looking for material in the future, I will check your site first . Thanks very much to everyone there!
Laura Sweets
Name: GINA L
August 5th, 2018
Dear Rocking Chair Quilts-I received my fabric order, and if that wasn't enough to bring me great joy, your added surprise did. So very kind of you to include a mini charm pack...in matching fabric, no less. A wonderful gesture... thank you so very much!
Gina
Name: sarah k
July 25th, 2018
Hello! My name is Sarah and I placed an order yesterday evening. I'm just writing to thank you for sending my order so quickly! This has got to be the fastest turnaround ever for an order I've placed for fabric. I'm amazed.

Just wanted to say thank you 😊

All the best,
Sarah
Name: Cynthia Meredith
June 29th, 2018
Thanks for such prompt service! I received the needles yesterday . And the sweet Basic Grey Mini charm pack was a lovely surprise. Thanks so much.
Name: Susan Burke
May 25th, 2018
Subject: So impressed
Message: I found your quilt site by googling "Summer on the Pond." I placed my order late in the evening. 7am the next day, I received an email stating the order is ready to ship. Outstanding !! I've been waiting two weeks for M******* S*** to ship an order. Still nothing. I will definitely order again. More than fair prices as well. Received my order today. Totally made my day. Thanks a bunch !!
NAME: Mary Fischbach
February 27th, 2018
wow…..that was fast. I just ordered about 20 minutes ago and you said you are already going to ship it. I'm impressed. Thank you very much. I'm working on a quilt for my son and his fiancée for their wedding, so it will be nice to get the fabric quickly so I can continue sewing. I didn't order enough the first time. haha A very pleased customer,
Mary Ann
NAME: Shirley Bronson
February 24th, 2018
I'd like to thank you for the outstanding service. This fabric is exactly what I need and it arrived in record time. Thank you!
Name: Mary Bryan
January 2, 2018
Thank you from Order #6863
Message: I wanted to take a moment to thank you . Your kindness and consideration is very much appreciated. I will be shopping your store on a regular basis from now on. And, I just placed another order today. Keep up the good work!!!! It shows. - Mary Bryan
NAME: JUDITH QUINTMAN
116 MANCHESTER RD
FLEMINGTON, NJ 08822-6814
12/2/2017
Hi RCQ

My order #06748 arrived today. Fabric is great BUT.the envelope, even though it says 2-Day Priority Mail, took six days to get here. Most fabric sites I order from charge $3 to $5 for priority mail shipping. Wasn't happy with your $7.46 but ordered anyway because the fabric sale price was good.
I will not order from you again!! Snail mail would have gotten here faster.
Hello Judith,
I am sorry that you are disappointed with your delivery cost and time. Your order left our shop on the same day that you placed it. We are a small family owned quilt shop in rural Illinois and we don't have any control over what happens when a package enters the Postal system. I will say that the US Post Office does and outstanding job at a fair price. We are 100% satisfied with the US POSTAL Service. Perhaps it would be important to know that the Priority Mail Service gives an expected delivery time , but it is NOT a guaranteed delivery. You must choose EXPRESS mail service to get a guaranteed delivery date.
It is also important to consider that during the first 2 weeks of December , the US Post office handles MORE mail and packages than any other time of year. If you check your tracking history you can see where and how long your package was in the Postal System:
9405511699000038834342
USPS Priority Mail
I am glad that you are able to shop elsewhere for lower shipping rates. I happily invite you to do just that the next time you are buying fabric.
We work as hard as we can to provide outstanding customer service and we are sorry that we can not measure up to your expectations.
Carol Detloff , owner of RockingChairQuilts.com
Name:BLANE SCHERTZ
OCT 12, 2017
Thanks Carol for your help. The extra effort to find another bolt of fabric is very much appreciated.Also talked with my sister today who is very much into quilting. I am sure she will be checking out your website.

Thanks,
Blane
Name:Barb McGrew
SEPT 15, 2017
Carol,
Thank you 'sew' much for my fabric. I just now received it and love it! Your company certainly knows what customer service means and you demonstrate it quite well. It's very refreshing, in this day, to find someone who truly wants to help the customer. I just want you to know how appreciated you are.
Back to my quilting!
Thank you again.
Sincerely,
Barb McGrew
Name:Helen Miller
8/15/2017
Message : Thank you for the outstanding service and freaky fast delivery. I read a few comments about your company and they were A+. I'll give you 5 stars and I sent my email so I could get on your list. Thank you, Helen
Name: Kris Bienz
8/10/2017
Message : My order arrived a day early, giving me some much needed extra time to finish this wedding quilt. Thank you for your efficiency!!!
Name: Amalia Yepez
August 2, 2017
Message Hello Carol, I want you to know that on our phone call you made me feel like a welcomed friend, so rare of a feeling nowadays, particularly among people that haven't even met like you and me!!! Talk to you soon! - Amalia
Name: Dominique Gladyszewski
JULY 31, 2017
Hi Carol
Message:Thank you for the extra fabric and for the great service. Stay well and healthy. In the pleasure of meeting again, Dominique
Name: Helen Young
JULY 28, 2017
Subject: customer service
Message:I placed an order this weekend and was amazed to find it on my doorstep this afternoon when I returned from work. The fabric is gorgeous. I ordered a charm pack to make sure the colors were correct and I will definitely order from you in the very near future.
thank you for your prompt and professional service
Name: Debra Ganschow
JULY 23, 2017
Subject: customer service
Message: Hi Carol
Wow! I could not believe how quickly I received my order and how well packaged my order was. Thank you for the gift of the mini charm packs. So cute!
Debra
JULY 17, 2017
Name: Victoria Noonan
Subject: Thank you
Message: I just wanted to say thank you for the wonderful customer service that you put into my first two, but certainly not last, orders with your store. I had inherited a half dozen of the Frivols Tins and decided I wanted the entire collection. Your beautiful website came up in my Google search and I am so happy I found you. I also decided that I had to have coordinating fabric for each of the Frivols and was able to find everything I needed at your store, Your fast shipping (2 days to Northern NJ) was such a nice surprise and the packaging was especially appreciated. My Tins were wrapped with care and withstood the rough handling of the Postal Service. My box looked as if it has been kicked from the curb to my doorstep but there was not even a wrinkle in the Tins.
I am so grateful to find an online store that actually cares about it's customers these days. You are a shining example of what a quilt shop should be.
JUNE 27, 2017
Name:Irene Puzina
What wonderful service and thank you for upgrading the shipping! -Irene
JUNE 16, 2017
Name: collette r.
Subject: Customer Service, Offerings, Quality
I LOVE your shop! It's a bit of a drive for me but it is so worth it. I have recommended Rocking Chair to many of your southern neighbors. I think that I could spend the whole day looking around the shop and come out with so many ideas. Carol and Ben are the best.
JUNE 9, 2017
Name: Elaine T Rutledge
Subject: #1
Message: So glad I found you! I was so sad that my usual vendor ran out of Rachel fabrics - so I had to search - and found you! My crises was a blessing!!
May 31, 2017
Name: JANE REEVES
Subject: MY PURCHASE
Message: Hi! I purchased 3 patterns on 5/20 (and received them in a timely manner...thanks!) I realize my complaint here may not be your fault but of the pattern producer/makers. All 3 of the patterns are in cello-style plastic with a sticky seal vs the zip top I've always seen for single patterns (2 patterns from another site came in the same week, with the ziplock style bag). I am NOT a happy camper. Even with careful opening, the sticky part can stick to the pattern...as I remove it or replace it. If this is the way Elizabeth Hartman & Laundry Basket markets their patterns...they show NO care for their product nor their customer. Geesh! My attention should be on the pattern and excitement to sew, not trying to keep it from the sticky tape, which can remove the text of the pattern!! If I permanently fold the sticky part to the bag, I then have an unsealed bag where I might want notes/templates with my pattern. (Thanks for listening and passing on the complaint to those who care!!!!) ~jane
Hi Jane - I am sorry to hear about your packaging disappointment. As you suggest, here at the quilt shop we don't get to decide how patterns that we sell are packaged. I would disagree with you that the designers you mentioned show no care. While I do not know either of them personally - I have had the pleasure and the privilege of seeing them both speak at quilting events . Not only are they both skilled designers, but also they both work hard to create a satisfying customer experience for all the end users of their products. As a shop owner I have purchased both styles of packaging to put kits and patterns for our local events like shop hops, and I can tell you that the re position-able tape style that you don't like is actually the more expensive of the 2 styles , so they may have been chosen by the designers to display their products in the best light possible for the consumer, not in fact to make the customer unhappy or frustrated. If you wanted to initiate some kind of change about the packaging , you should contact the authors or publishers of the pattern directly. In the meantime if I had a pattern package that wasn't working for me , I probably would get a new plastic bag from my kitchen drawer and put the pattern in it. I hope this helps, Happy Sewing - Carol Detloff
May 25, 2017
Name: Kathy Chynoworth
Message: Such a friendly owner and always happy to offer help and freebies!!! I love this shop.
May 15, 2017
Name: Melinda Wynne
Message: I just want to say thank you for your wonderful service. I've ordered online a few times and every order has been sent out promptly and securely wrapped to minimize any potential damage during shipping. You went above and beyond with my last order to delay shipment so I didn't have a box sitting at my front door while I was gone for the weekend. This has put you at the top of my list for go-to quilt shops.
Thank you, Mindi Wyne, newbie quilter in California
NAME: katherine peart
April 25, 2017
"Friendly, good prices, clean and very caring service"
NAME: C. Zeilstra
April 22, 2017
Love everything about this place. a great shop to do business . Lots of fun. Kept my husband busy while I strolled through the shop. Thank you!
Name: Barb Surrena
April 10, 2017
Thank you Carol for your prompt reply. I appreciate the extra goodies and the no charge for the shipping. Your site will be the first I go to in the future when I need more quilting supplies.
Name: Dawn
April 3, 2017
Hi - I received my package today, Monday 4/3. I have never received any fabric order in such a speedy way - can't thank you enough!!!!! I will definitely be ordering again - Thank you,
Dawn L
Name: Susan Duggan
Mar 24, 2017
Message: I received my fabric today and am so pleased with your service. I certainly never expected free shipping to be priority mail. Rocking chair quilts will be high on my list for future orders. I ordered six yards of the Little House on the Prairie red log cabins as the back of the quilt I am making in redwork embroidery. It will be perfect!! Again, I thank you for such exceptional service. Susan Duggan.
Name: Linda Redemske
March 17, 2017
Message: Thank you for the speedy delivery of my order. And a huge thanks for the extra fabric. Now I can be more creative than I planned. ☺ L
NAME : Dietlinde Frühauf
February 25 2017
Dear Carol,
many Thanks for the fast delivery and for your gift.
Now i can sew a spiderweb with my many scraps of fabrics .
Sorry,my english is not perfect.
Many greetings from Halle/Saale.
Dietlinde
NAME: Sharon Smaldone
February 21st , 2017
Hi Carol Got my 2 kits today. WOW! Love it!! Thank you for beautiful KD fat qtrs and pins - special treat. Beautiful pattern, fabrics & great directions! Sharon
NAME: Valarie
FEBRUARY 21st 2017
Thank you so much for your wonderful and fast customer service! Living up north leaves me wanting for beautiful, quality quilting fabric and so I am so happy I found you guys!
The little gift of fabric squares was perfect and will be incorporated in my first grandchild's quilt!
Thank you all again!
A very happy customer!
Valarie

On Feb 20, 2017, at 1:26
NAME: GINA GROWE
January 27th, 2017
Thank you so much! I received the material box yesterday and love everything. I appreciate your generosity with sending me the End Of Bolt bouns yardage! I have a couple of friends that make items for kids in the homeless shelter, i.e. book and pencil holder bags with the child's name embroidered on it, quilts with their name on it…I'm going to tell everyone aboutyour store and how kind you are Carol. Truly, your generosity is so valued and appreciated.
Thank you again, Gina
NAME: SANDY BOVEE
January 20th, 2017
Hi Carol
Received my Jan. BOM box. How nice, so organized and well presented. One never knows what to expect from a new shop that I've not really patronized before. Thanks for making this a pleasant experience.
Sandy Bovee

NAME: Margaret Allen
January 9th, 2017
to carol
Wow!! You are awesome to deal with!! Thanks so much the speedy processing!!

Margaret Allen
NAME: Theresa & Joel A Tune
January 8th, 2017
Good morning!
Wow, I never expected you to do this!
You are very sweet to go to the extra work to send to me.
Thank you.
Theresa
NAME: Barbara Rust
Dec 29, 2016
Hi Carol, Thank you so much for your speedy reply each time I ordered. This shipment arrived today at noon. I am making a quilt for my niece and her fiancé for their wedding next year, so am on a tight schedule to get it done. Your swift reply each time has helped a lot. She's really fond of the grey-blue used in the Blue Barn Batiks, so the majority of the quilt uses Blue Barn Batiks (with a smattering of other fabrics from my stash).
I like your web site. Very easy to use.
Thanks again, Barbara
NaME: Susan Garofalo
December 28th , 2016
to Carol
Awed again by your unequaled customer care. Thank you, Carol! It just doesn't get any better than Rocking Chair Quilts!
Appreciatively, Susan Garofalo
Name: Judy Hugo
11/30/2016
Subject: Thank You!
Message: On Saturday I ordered 2 fabrics that I needed to complete a quilt for a Christmas gift. I don't know how you did it....but the fabric arrived yesterday (Monday) and now I am ready to quilt it. Thank you for such amazing service
Deb Tiefenthaler
Nov 22, 2016 to carol
Arrived quickly and all wonderful!Thanks so much!
Sharon Nelson
Nov 8 2016, to carol Received yesterday, thank you for your prompt service. I will continue to shop with you. I signed up to receive your newsletter. Sincerely, Sharon Nelson
On Oct 21, 2016 7:41 AM, "Rocking Chair Quilts" wrote:
Hello Yvonne,
We noticed when packaging your order that your shipping charges were calculated at a higher than usual rate. We don't want you to pay too much for shipping so we have refunded a portion of the charges (-$7.75) back to your payment card. You should receive an automated refund email reflecting this amount .

Thank you for visiting our store,

Carol

Thank you Carol! I needed this fabric to finish a quilt that I am making for a christmas present for my son . Very hard to find yardage from this line. I searched and searched and finally found it on your website! Sooo thrilled that you had it available! I had never heard of you before this purchase but will definitely be using you again. Thank you once again for the refund! Blessings! Yvonne
Name: Helen Coignet October on October 20, 2016
Subject: Thanks from Texas
Message: I don't know how I ended up on your website. I found a few things on Monday and received them on Wednesday. Amazing. Thank you.-hc
Meredith Gudger-Raines on Oct 12, 2016
to carol
Hello - I wanted to thank you for this order, and especially for sending me an extra half yard bolt end of the floral print! That was such a happy surprise, especially as I discovered after ordering that I really needed a yard and a quarter. Perfect! It made my day, and I wanted to say thank you. There's so much difficult news to process right now, and so I'm extra grateful for any glimpse of kindness I see. Thank you very much. - Meredith
On Nov 11, 2016
Hi Carol, I didn't expect you to get back to me so quickly! I've placed the order, thanks!!! Kim H.
Hi Carol I would like to say thank you for the excellent service. When I got to work last Wednesday morning (11 Nov NZ time) the fabric was sitting on my desk waiting. Amazing what you can squeeze into a postal bag. The gift of the Hello Darling 2.5inch mini charm pack was a lovely surprise and it will be very usefully especially for the 24inch square baby quilts I make for a charity organisation here on the Kapiti Coast. Once again thanks for your great service. I will certainly be back for more fabric. Regards, Jude M Nov 6 2015
Name: Peggy M
Subject: payment
Message: I am interested in placing an order. Can I print an invoice and send a check for payment?
No Problem Peggy! – Carol
Nov. 3 2015
Hi Carol, That sounds great. So sad about the Red Panel but at least there are some other very cute patterns to choose from. I need to think on what I'm gonna get but will definitely get back to you by Saturday. Thanks for letting me how to add on to my order and doing that for me. Have a great day and I'll be ordering soon, Cari G Nov 5 2015
Thanks so much Carol, for your excellent service which is very much appreciated. Looking forward to me little "present" on the way! Mona
On Wednesday, November 4, 2015 11:49 AM, Rocking Chair Quilts <Carol@RockingChairQuilts.com> wrote: Dear Mona SThank you for your order from Rocking Chair Quilts! We wanted to let you know that your order (#Frivol #4 Lakeland) will be shipped via USPS, USPS Priority Mail on 11/4/2015. You can track* your package at any time
Received my order! Enjoyed shopping on your site!! Thanks so much, Joyce

Sent from my iPad On Oct 26, 2015, at 10:05 AM
Thank you for your great customer service. I am disabled and going to the fabric store is a challenge for me. So I do most of my fabric shopping online. I am sure I will be back‼️👍 Jane H
Sent from my iPhone On Oct 24, 2015, at 12:28 PM, to CAROL @ Rocking Chair Quilts
Today I received the fabric I ordered. Thank you to "Carol" who packaged & shipped it! Very satisfied! Linda B on Friday, October 23, 2015 1:18 PM to Rocking Chair Quilts
My order arrived today. Thank you for your quickness and for being so nice to deal with. I truly appreciate it.
Phyllis B In a message dated 10/14/2015 4:02:36 P.M. Eastern Daylight Time to carol@rockingchairquilts.com
Wow. I never had such speedy and great service. Thanks , Jane
Sent from my iPhone On Oct 5, 2015, at 7:58 PM, to CAROL @ Rocking Chair Quilts
Thank you Jane - We aim to please, but I will give the credit to the online ordering process and especially to the mighty United States Postal Service - they do an outstanding job delivering for us. Enjoy your fabrics, the Union Blues are one of my favorites in the shop right now. – Carol
Thanks for getting back right away with me Carol. I am getting ready to start teaching Quilting and Sewing Classes online, that is the line that I am decorating my studio with! I am really excited! Thanks again, Lynn W On Tue, Sep 22, 2015 at 5:50 AM, to CAROL @ Rocking Chair Quilts
Name: Catherine B
Subject: recent order
Message: I just wanted to let you know that I have received my order, which you sent out on 8/27. Today is 8/29. Thank you for the free expedited service. I am very impressed with your service. I will continue to check your website for items I am interested in purchasing. – Catherine